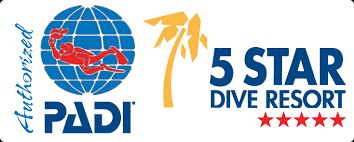 Discover Scuba Diving / private experience (incl. a pool dive and 2 shore sea dives)
Have you ever wondered what it's like to breathe underwater? If you want to find out but aren't quite ready to take the plunge into a certification course, Discover Scuba Diving will let you try scuba to see if you like it.
The Discover Scuba Diving experience is the perfect program for those looking to try something new this year. It is designed for those who have no experience with scuba diving, but want to know what it's like to breathe underwater. While this program is not an actual certification course, it will open your eyes to new possibilities and give you a taste of how much fun it is to scuba dive. During the Discover Scuba diving program, you'll learn what it's like to wear scuba equipment, basic safety rules and how it feels to breathe underwater.

Why Discover Scuba Diving / Private? (private, no other diver in the same group)
We provide the extra care and attention that doesn't come as standard!
The cost of a private instructor is fairly small for the benefits that you get.
Our DISCOVER SCUBA DIVING / private experience includes two (3) dives.
The first one will be a pool dive where in safe environment, with no waves and so shallow that you can stand up at any time, you learn the basics and get familiar with breathing underwater and your equipment
right after the pool dive, a second sea dive from the shore at our local dive site where you will meet the local marine life and have fun!
If this is not your first time diving or if the sea conditions are good we can do both parts in the sea.
after an hour brake a second dive maybe deeper where you can see new things!

Our Discover scuba diving / Private experience is ideal for
families and friends who do not want to dive in a group dive
individuals who want to dive just with our instructor with no other individual diver
not confident people with swimming or with the face underwater
children
Physical Challenges-Extra special care
dive with your sweetheart!
Dive site
Our dive center is based just next to the sea. Our local dive site is full of different fish, octopus and more with crystal water and very good visibility.
Shore diving is an affordable and adventurous way to explore the underwater world. The appeal of shore diving is often its flexibility and convenience without the need for boat logistics, the sites can be visited at most times of day.
Slow and easy entry from the beach, where we meet a sandy flat plateau from 0-5-6m depth, pool like conditions, where we can practice our breathing, swimming and buoyancy and get used to being underwater!
The dive site bottom is composed of sand, rock, sea grass and Posidonia oceanica fields. The underwater life is surprisingly rich for a shore dive.
Typical aquatic life while diving in Kos: schools of fish, octopus, rockfish, scorpion fish, macro life, schools of fish, many kinds of breams, octopus and much more.
Occasional sightings of amberjacks hunting out in the blue and baby tunas.
Frequently Asked Question: Are there sharks? No there are not!
Some species that you will be able to observe are unique to our sea (endemic species) and some of them Lessepsian immigrants from the Red sea.