*All prices are subject to change without notice and are based on the availability
Early booking offer !
Ask for availability before any online booking.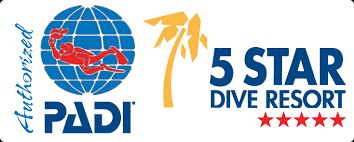 PADI Open Water Diver / Private SILVER course details
Starting every Friday
The PADI Open Water Diver course is, by far, the world's most popular scuba certification course. Millions of people have started diving as certified PADI Open Water Divers. Learning to scuba dive requires both knowledge development (facts, principles, concepts) and dive skills (techniques, methods).
In the PADI Open Water Diver course, your PADI Instructor takes you through the basics of learning how to scuba dive up to 18m. You start in a pool or pool-like conditions and progress to the open water getting the background knowledge along the way.
Earning your PADI Open Water Diver certification is just the beginning. As a certified diver, fabulous dive destinations, exciting people, unparalleled adventure and uncommon tranquility await you. And, as you continue your adventure and gain experience through higher training levels, your opportunities expand.
Number of Dives: Five Confined Water Dives and Four Open Water Dives
Knowledge Development: Five sessions
Prerequisites: 10 for Junior Open Water Diver and 15 for Open Water Diver. Good health, reasonable fitness and comfort in the water.
Equipment you'll use during the course includes: mask, fins, snorkel, tank, regulator, buoyancy
compensator, submersible pressure gauge and exposure protection as required by the local environment
Why Private Silver ?

Kos Divers conducts the Open water diver / Private Silver course with extra safety: The student diver-to-instructor ratio is 3:1 for the pool and the sea dives.

The Private Silver open water diver course is ideal for
-student divers who like to join a class of three (3) divers max.
-or for min three(3) members of a family or friends.
If for example you want to join our Silver option and you are only 2 friends or family, there will be another one (1) diver in the class etc.

We run the Open water diver / Private SILVER course starting every Friday.
Online bookings with Private/Silver course starting any other day than Friday will be cancelled..
Please note that all our dives and courses are booked and paid in advance through www.kosdivers.com or at our dive shop depending on the next availability. Do not forget to choose the correct month and price from the menu "period". As soon as we receive your online payment we'll email you back for further arrangements.
Please check the Medical Participant Questionnaire below.