A. Padi Diving center - Dive Shop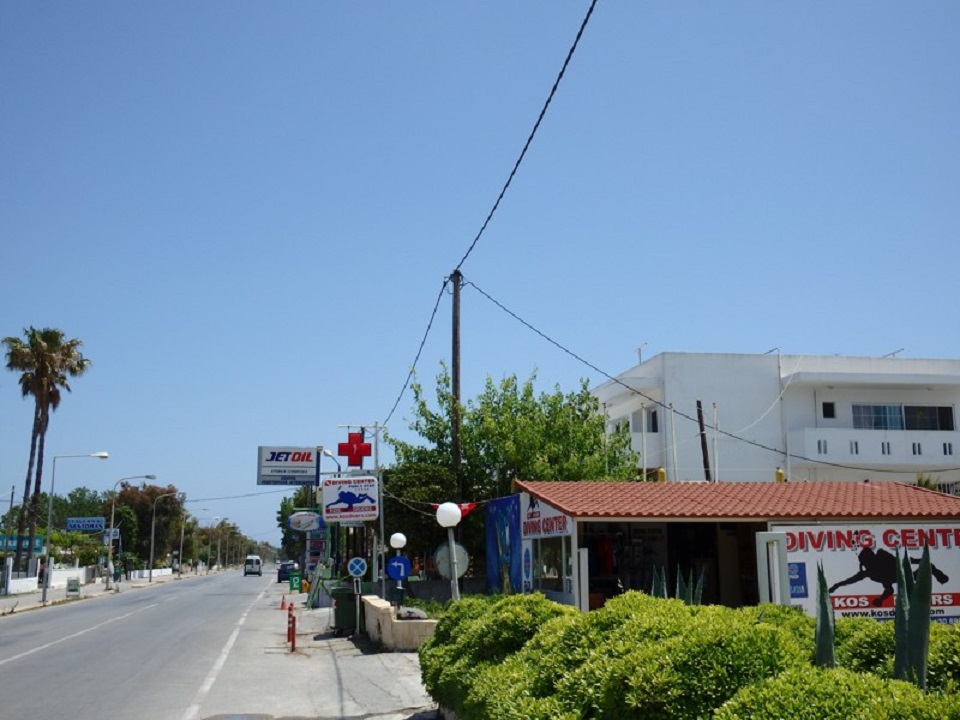 You can find us in our diving center, located inside the facilities of Niriides Beach hotel at Psalidi area 1,5km from Kos town center (check the maps above).
Our diving center is just 20 meters from the sea, and the dive sites just around us. We will be glad to welcome you and arrange your courses or dives. You can find here a variety of diving equipment (Oceanic, Tusa, Poseidon, Waterproof, Camaro, AP Valves) and accessories as well.
B. Padi Resort



Kos Divers 5* Padi Resort is located in Kipriotis Village at Psalidi area 3 km from Kos town. Kos Divers offer you in both locations all the diving services and Padi courses. You don't have to be Hotel guest to use our services. You can find our info kiosk at the main pool area behind the Amphitheater.
Swimming pools and dive sides are just few meters from our facilities. This means that you won't spend time in cars or boats. At Kos Divers we proceed all our courses slowly and with extreme care and safety. We offer you an educational and fun time in a friendly environment.
Καταδύσεις στην Κω - tauchen auf kos - duiken op kos