*All prices are subject to change without notice and are based on the availability
Early booking offer !
Ask for availability before any online booking.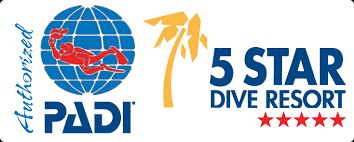 The private course service offers you a flexible schedule and can be booked for just you, the whole family or friends. This will help you get the most out of your dive training. Kos Divers offers private dive services that allow you to enjoy diving in a uniquely personal way.
Discover Scuba Diving / private GOLD course details (for beginners and non certified divers)
Have you ever wondered what it's like to breathe underwater? If you want to find out but aren't quite ready to take the plunge into a certification course, Discover Scuba Diving will let you try scuba to see if you like it.
The Discover Scuba Diving experience is the perfect program for those looking to try something new this year. It is designed for those who have no experience with scuba diving, but want to know what it's like to breathe underwater. While this program is not an actual certification course, it will open your eyes to new possibilities and give you a taste of how much fun it is to scuba dive. During the Discover Scuba diving program, you'll learn what it's like to wear scuba equipment, basic safety rules and how it feels to breathe underwater.
You need to complete the Discover scuba diving program elearning prior your dives. When we receive your online booking, we'll email you the link to register your elearning and appointment details. If you fail to complete your elearning before the start of your dive you WILL NOT receive a refund for the booking.


Why Private Gold? extra safety and flexibility (private, no other diver in the same group)

Our DISCOVER SCUBA DIVING / private GOLD course includes two dives. The first one will be a pool dive where you learn the basics and get familiar with your equipment and a second sea dive from the shore at our local dive site where you will meet the local marine life and have fun! If this is not your first time diving or if the sea conditions are good we can do both parts in the sea.

Our Discover scuba diving / Private Gold course is ideal for
-individuals who want to dive just with our instructor with no other individual diver
-families or friends
-children
-not confident people with swimming or with the face underwater
DAN diving insurance for the duration of the discover scuba diving experience.

Kos Divers conducts the course with extra safety.
The course is private and we schedule days and times of the course according to your holidays plan.
You can choose any day and the appointment is normally 0915 at our shop or later during the day. The duration is about 2hours. After the confirmation of your booking will email you back with a full schedule for your final confirmation.

Please note that all our dives and courses are booked and paid in advance through www.kosdivers.com or at our dive shop depending on the next availability. Do not forget to choose the correct month and price from the menu "period". As soon as we receive your online payment we'll email you back suggesting a timetable for your dives which you can confirm or change day/s and time.
Please check the Medical Participant Questionnaire below at the bottom of the web page before you book online. If you are required to have a doctor's approval/signature for a "YES" answer on the medical Questionaire and if you fail to provide it BEFORE the start of your dive you WILL NOT be permitted to dive and you WILL NOT receive a refund for the booking.
Your Next Adventure
Once you complete a Discover Scuba Diving program, you'll want to check out: Scuba Diver and Open Water Diver certification courses.
Check some photos here https://www.kosdivers.com/photos/try-scuba-diving