*All prices are subject to change without notice and are based on the availability
Early booking offer !
Ask for availability before any online booking.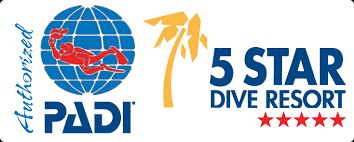 Discover Scuba Diving / Private SILVER course details (for beginners and non certified divers)
Every Monday and Thursday
Have you ever wondered what it's like to breathe underwater? If you want to find out but aren't quite ready to take the plunge into a certification course, Discover Scuba Diving will let you try scuba to see if you like it. The Discover Scuba Diving experience is the perfect program for those looking to try something new this year. It is designed for those who have no experience with scuba diving, but want to know what it's like to breathe underwater. While this program is not an actual certification course, it will open your eyes to new possibilities and give you a taste of how much fun it is to scuba dive. During the Discover Scuba diving program, you'll learn what it's like to wear scuba equipment, basic safety rules and how it feels to breathe underwater.
You need to complete the Discover scuba diving elearning prior your dives. When we receive your online booking, we'll email you the link to register your elearning and appointment details.

Why Private Silver?

Our DISCOVER SCUBA DIVING / Private SILVER course includes two dives. The first one will be a pool dive where you learn the basics and get familiar with your equipment and the second sea dive from the shore at our local dive site where you will meet the local marine life and have fun! If this is not your first time diving or if the sea conditions are good we can do both parts in the sea.

Our Discover scuba diving / Private SILVER course is ideal
-just for you and your buddy or friends (min 3 persons)
-or for the whole family (min 3 persons)
-max three (3) individuals.
If for example you want to join our Silver option and you are only 2 friends or family there will be another one (1) diver in the class etc.

Every Monday and Thursday, 0915 meeting at our dive shop, if min 3 members of a family or friends, another date and time can be arranged by email.
Online bookings other than the above days will be cancelled.

Please note that all our dives and courses are booked and paid in advance through www.kosdivers.com or at our dive shop depending on the next availability. Do not forget to choose the correct month and price from the menu "period". As soon as we receive your online payment we'll email you back for further arrangements.
Please check the Medical Participant Questionnaire below before you book online.
Your Next Adventure
Once you complete a Discover Scuba Diving program, you'll want to check out: Scuba Diver and Open Water Diver certification courses.
Check some photos here https://www.kosdivers.com/photos/try-scuba-diving