*All prices are subject to change without notice and are based on the availability
Early booking offer !
Ask for availability before any online booking.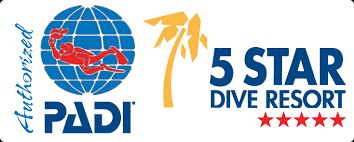 The private course service offers you a flexible schedule and can be booked for just you, the whole family or friends. This will help you get the most out of your dive training. Kos Divers offers private dive services that allow you to enjoy diving in a uniquely personal way.
PADI Open Water Diver / Private GOLD course details
The PADI Open Water Diver course is, by far, the world's most popular scuba certification course. Millions of people have started diving as certified PADI Open Water Divers. Learning to scuba dive requires both knowledge development (facts, principles, concepts) and dive skills (techniques, methods).
In the PADI Open Water Diver course, your PADI Instructor takes you through the basics of learning how to scuba dive up to 18m. You start in a pool or pool-like conditions and progress to the open water getting the background knowledge along the way.
Earning your PADI Open Water Diver certification is just the beginning. As a certified diver, fabulous dive destinations, exciting people, unparalleled adventure and uncommon tranquility await you. And, as you continue your adventure and gain experience through higher training levels, your opportunities expand.
Number of Dives: Five Confined Water Dives and Four Open Water Dives
Knowledge Development: Five sessions
Prerequisites: 10 for Junior Open Water Diver and 15 for Open Water Diver. Good health, reasonable fitness and comfort in the water.
Equipment you'll use during the course includes: mask, fins, snorkel, tank, regulator, buoyancy
compensator, submersible pressure gauge and exposure protection as required by the local environment
Why Private Gold ? extra safety and flexibility..one instructor per diver

The course is private and we schedule days and times of the course according to your holidays plan.
You can choose the day and write to us if you have any diving experience. After the confirmation of your booking will email you back with a full schedule for your final confirmation.

Our Open water course / Private Gold course is ideal for
-individuals who want to dive just with our instructor with no other individual diver
-families or friends
-children
-not confident people with swimming or with the face underwater

The Open water diver / Private GOLD course is private and we run it any day depending on demand and availability.
Please note that all our dives and courses are booked and paid in advance through www.kosdivers.com or at our dive shop depending on the next availability. Do not forget to choose the correct month and price from the menu "period". As soon as we receive your online payment we'll email you back suggesting a timetable for your dives or course which you can confirm or change day/s and time.