*All prices are subject to change without notice and are based on the availability
Early booking offer !
Ask for availability before any online booking.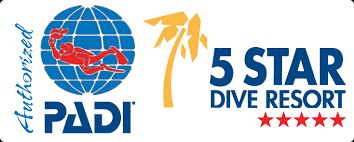 Thinking of getting certified for an upcoming vacation, but don't have the time to put into a regular diver course? Now there's a quick and easy program designed especially for you! This is your chance to slap on some fins, strap on a mask and experience an intense adventure in a short amount of time.
Why PADI Scuba Diver?
Short on time and long on the urge to become a certified diver? The PADI Scuba Diver certification might just be for you. This course requires less time than the PADI Open Water Diver course, covering only the first three of five sections of knowledge development, the first three of five pool sessions, and the first two of four open water training dives, resulting in a limited certification. Particularly if you expect to go scuba diving primarily in the company of a dive guide or if you have limited time to devote to scuba certification, consider becoming a PADI Scuba Diver.
This certification allows for ample dive experience and is a good warm-up for the Open Water Diver course, if that's your ultimate goal. PADI Scuba Divers are qualified to:
Get your PADI scuba diver certification so you can interact with dolphins and other amazing marine life under the direct supervision of a PADI Divemaster, Assistant Instructor or Instructor to a maximum depth of 12 metres / 40 feet.

Obtain air fills, rent or purchase scuba equipment and participate in other diving activities as long as they have the required supervision.
Complete your Open Water Diver whenever you want! Take your Scuba Diver certification to Open Water Diver with a few additional dives and knowledge development, and make the jump to Open Water Diver certification. You can start scuba diving independently whenever time allows or you're up for more!
Please check the Medical Questionnaire below
What do I need to start?
Virtually anyone who is in good health, reasonably fit, and comfortable in the water can earn a Scuba Diver certification. If you are between 10 and 14 or have a child between these ages, there is a PADI Junior Scuba Diver program available.
What will I do?
Throughout the course, you'll learn fundamentals of scuba diving, including dive equipment and techniques. You earn this rating by completing pool dives, knowledge development sessions and by making two open water (ocean or lake) dives.
Where can I go from here?
After completing the Scuba Diver program, you'll want to continue your dive education and the PADI Open Water Diver certification to explore more dive opportunities. To get started on your adventure, go by Kos Divers and ask about the PADI Open Water programs today!
Please note that all our dives and courses are booked and paid in advance through www.kosdivers.com or at our dive shop depending on the next availability. Do not forget to choose the correct month and price from the menu "period". As soon as we receive your online payment we'll email you back suggesting a timetable for your dives or course which you can confirm or change day/s and time.
Please check the Medical Participant Questionnaire below