*All prices are subject to change without notice and are based on the availability
Early booking offer !
Ask for availability before any online booking.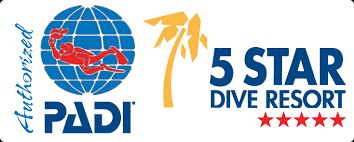 The Deep Diver Specialty course offers you the opportunity of a lifetime - going deep to see things others can only dream about.
Although this is not a decompression techniques course, you will learn about decompression procedures including: "Blue" and reference descents and ascents, longer safety stops, the use of the deco SMB, nitrogen narcosis and decompression sickness theoty and the use of dive computers including avoiding the need for stage decompression. Your course will also include teachings on the purpose, problems, hazards, planning, preparation, equipment, air supplies, personnel, techniques, gas management, emergency procedures, and depth limits for recreational diving. Deep diving is defined as dives made between 60 feet / 18 meters and 130 feet / 40 meters.
Down there, it's different. It takes additional training. Here's where you get it.
Must be a PADI Adventure Diver (or qualifying certification from another organization) and 15 years old
Experience diving beyond 18 metres/60 feet
Learn deep dive planning, organization, procedures, techniques and hazards
Four open water dives that range from 18 - 40 metres / 60 - 130 feet.
Gain experience with diving deep under the direct, professional supervision of a PADI Instructor
Certification counts toward the PADI Master Scuba Diver rating.
Please note that all our dives and courses are booked and paid in advance through www.kosdivers.com or at our dive shop depending on the next availability. Do not forget to choose the correct month and price from the menu "period". As soon as we receive your online payment we'll email you back suggesting a timetable for your dives or course which you can confirm or change day/s and time.