*All prices are subject to change without notice and are based on the availability
Early booking offer!
Ask for availability before any online booking.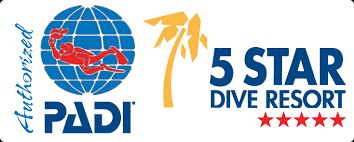 PADI Advanced Open Water Diver Course Details
Move up and experience real adventure with the PADI Advanced Open Water Diver course. As you step beyond the PADI Open Water Diver level, you make five dives and have the opportunity to try some of diving's most rewarding and useful specialty activities, such as deep diving, digital underwater photography, underwater navigation and much more. These skills make diving much more than underwater sightseeing. Plus, the Advanced Open Water Diver course takes you one step closer to Master Scuba Diver – the ultimate non professional certification in recreational diving.
With your PADI Instructor you complete the deep and underwater navigation Adventure Dives. These dives boost your confidence as you build these foundational skills. Then, you choose three additional Adventure dives to complete your PADI Advanced Open Water Diver course.
Must be a PADI Open Water Diver (or qualifying certification from another training organization) and 15 years old (12 for Junior Advanced Open Water Diver)
Number of dives: Five dives
Adventure Dive options include AWARE-fish identification, multilevel and computer diving, peak performance buoyancy, search and recovery, underwater nature study, underwater navigation and underwater photography.
Each Adventure Dive in the PADI Advanced Open Water Diver course may credit toward the first dive of the corresponding PADI Specialty Diver course.
The student diver-to-instructor ratio is 1:1 (one instructor per student diver during sea dives) The course is private and we schedule days and time of the course according your holidays schedule.
The ADVANCED OPEN WATER DIVER COURSE is private and we run it all day every day depends on demand.
Please note that all our dives and courses are booked and paid in advance through www.kosdivers.com or at our dive shop depending on the next availability. Do not forget to choose the correct month and price from the menu "period". As soon as we receive your online payment we'll email you back suggesting a timetable for your dives or course which you can confirm or change day/s and time.