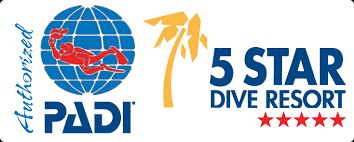 Padi Discover Snorkeling
Snorkeling is a great way to observe aquatic life, up close and personal, to explore the underwater world when you're not able to scuba dive or if scuba diving just isn't your thing. We'll teach you how to enjoy watching life below the surface and comfortably venture underwater for short visits, whether you dive in a local freshwater lake or the big blue ocean, at home or on holiday at a dive destination.
Our discover snorkeling course includes two parts. The first one will be a pool training where you learn the basics and get familiar with your equipment and a second part in open water, at our local dive site just 5 min walk from our diving center, where you will meet the local marine life and have fun!