*All prices are subject to change without notice and are based on the availability
Early booking offer !
Ask for availability before any online booking.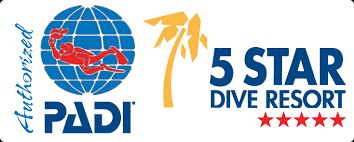 Quick pool review plus a fun sea dive (full equipment)
You are a certified diver but haven't been in the water for a while? You feel that your diving skills got a bit rusty? Refresh your skills with this program and you will feel confident in the water again in no time. During this quick refresher course one of our instructors will update your knowledge and basic diving skills in the pool so you can go after for a fun sea dive and enjoy it with safety. You will go through the steps of assembling your scuba equipment and how to complete a pre-dive safety check. During the pool dive, some basic scuba skills will be practiced focusing on the areas the student feels the least confident and would like to refresh.
It will follow a dive at our local dive site which is full of different fish, octopus and more with crystal water and very good visibility!

The program is ideal for
-individuals who want to dive just with our instructor with no other individual diver
-children
-not confident divers
-inexperienced divers
-divers lacking confidence.
-divers who have just finished their open water course
-divers who haven't dived the last 6 months and have just few dives
Please note that all our dives and courses are booked and paid in advance through www.kosdivers.com or at our dive shop depending on the next availability. Do not forget to choose the correct month and price from the menu "period". As soon as we receive your online payment we'll email you back suggesting a timetable for your dives or course which you can confirm or change day/s and time.